welcome to Ajmani Infrastructure & Projects Pvt.Ltd
ESTABLISHED in 1976 Ajmani Infrastructure & Projects Pvt.Ltd. has proudly upheld it's commitments to designing and producing highest quality exhibits , display for trade shows different Govt. events, conferences, Stage shows and exhibitions.Today AIP is a brand rich of existing history. We have a "Hands-On" philosophy in design & implementation and believe that a company in this industry should work one on one with it's clients. Commitment to quality that has been the bedrock of our foundation.It is this commitment that has won us the confidence of hundreds of satisfied customers and increase support from the associated people. We're completely transparent and there's always room for 'What if ?' and discussion. Every Project has a dedicated Project Manager who'll make sure that your event's on message, on budget and on the tip of its attendees' tongues for weeks to come.
Our Services
Event Management
Tent House
Wedding Planner
Wedding Tent Rental
Corporate Events
Sports Management
Celebrity Endorsements
Ajmani Infrastructure & Projects Pvt.Ltd. a we are dedicated to create dream weddings. We offer holistic solutions, either as customized, bespoke service or in a packaged format. Our weddings reflect your lifestyle and personality.
Vision
The team at Ajmani Infrastructure & Projects Pvt.Ltd. will execute your vision and navigate all the events of the day so that you are free to enjoy your wedding—just as you've imagined it. We specialize in color palette, creation, theme implementation, and the actual implementation of your dreams, making them a reality!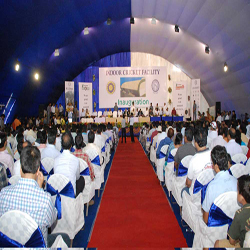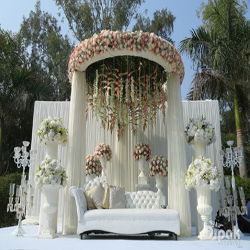 STAY UPDATED WITH AJMANI INFRA